AWARDS
Annual celebration of excellence
and achievement in documentary filmmaking.
The 2020 Doc Edge Awards finalists will be announced in June.
In 2019, Doc Edge Awards were held at The Winter Garden, Civic Theatre in Auckland on Friday, 31 May.
The judges for 2019 awards were Alice Burgin (AUS),  Annie Goldson (NZL), Dana Merwin (USA), Glenn Usmar (NZL), James Brookes (NZL), Kay Ellmers (NZL), Kim Webby (NZL), Manukaroa Anderson (NZL), Paolo Rotondo (NZL), Paul Stevens (SGP), René Boutin (NCL) and Thomas Burstyn (NZL/CAN).
Doc Edge Awards 2019 were supported by: NZ On Air, Panasonic, Department of Post, On 2 Canvas and Auckland Live.
Winners of Doc Edge Awards 2019
Doc Edge Superhero Heddy Honigmann
Best International Feature* Midnight Traveler (Hassan Fazili)
Special Mention – Ghost Fleet (Shannon Service)
Best International Short* Beneath the Ink (Cy Dodson)
Special Mention – Again / Noch Einmal (Mario Pfeifer)
Best NZ Feature* Call Me Intern (Nathalie Berger, Leo David Hyde)
Special Mention – Marks of Mana (Lisa Taouma)
Best NZ Short* Humans (Steph Miller)
Special Mention – The Breath Connection (Aliscia Young)
Best NZ Director Fergus Grady and Noel Smyth (Camino Skies)
Best International Director Leo Chiang and Yang Sun (Our Time Machine)
Best Cinematography Marks of Mana (Lisa Taouma)
Best Editing Call Me Intern (Nathalie Berger, Leo David Hyde)
Best Emerging Filmmakers Fergus Grady and Noel Smyth (Camino Skies)
* These winners qualify for consideration by the Academy of Motion Picture Arts and Sciences for the Oscars.
Festival Category Winners
All in The Family Our Time Machine (Leo Chiang and Yang Sun)
Around the World in 8 Films American Factory (Steven Bognar, Julia Reichert)
Art Attack Megalodemocrat: The Public Art of Rafael Lozano-Hemmer (Benjamin Duffield)
Best of Fest Midnight Traveler (Hassan Fazili)
Crime & Conspiracy Sea of Shadows (Richard Ladkani)
Fearless On Her Shoulders (Alexandria Bombach)
Future Watch Trust Machine: The Story of Blockchain (Alex Winter)
Winner – AIDC Prize The Bushwhackers (Tara Riddell and Justin Hawkes)
Winner – Best Pitch A Place to Stand (Jane Robertson and Tess Hutson)
Since 2010, every year, Doc Edge recognises an individual to celebrate one's outstanding contribution to documentary.
2020 | TO BE ANNOUNCED
Born in Peru, Heddy attended film school in Italy, and has spent most of her life in the Netherlands. During her career, Heddy has made over 25 films, and is now a member of the Academy of Motion Picture Arts and Sciences.
Awarded at international festivals including IDFA and Hot Docs, Heddy also won Best International Director at Doc Edge 2009 for El Olvido (Oblivion). Her most recent film, Buddy, screened in Doc Edge 2019.
2019 | Heddy Honigmann
A three-time Emmy winner, Diane has produced almost 40 documentary features and TV series, from Davis Guggenheim's Oscar-winning An Inconvenient Truth to Laura Poitras' Citizenfour, featuring Edward Snowden.
Since being named a Superhero, Diane has produced the Oscar-winning Netflix doco, American Factory, backed by Barack and Michelle Obama.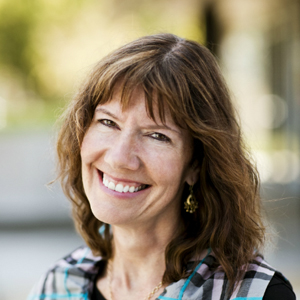 2018 | Diane Weyermann
Leanne's Topp Twins: Untouchable Girls shared the Doc Edge Achievement award in 2011, and also won at festivals including Melbourne and Toronto. More recently, she's collaborated with producer Matthew Metcalfe on two historical projects: 25 April, an animated documentary about World War I; and the award-winning Beyond the Edge, about Edmund Hillary and Tenzing Norgay's ascent of Everest.
2017 | Leanne Pooley
After working as a photographer's assistant in London in her 20s, Marti emigrated to New Zealand in 1958. In 1999 she became a Companion of the NZ Order of Merit for services to photography, and was the subject of Shirley Horrocks' film, Marti: the Passionate Eye.  Marti passed away a few months after being named a Superhero.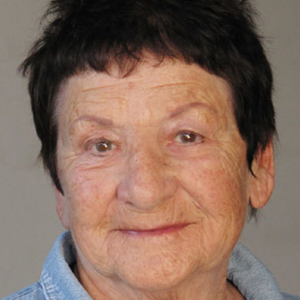 2016 | Marti Friedlander
Longtime Executive Director of Hot Docs, Chris grew the festival's audiences from 7000 in 1999 to North America's largest documentary festival, conference and market with audiences of 180,000 by 2013.  Chris then became President of Hot Docs, with responsibility for the Bloor Hot Docs Cinema, one of very few doco-only cinemas in the world.
2015 | Chris McDonald
Steve's feature and TV documentary films have won over 35 awards. Since early in his career, he's worked mostly with Chicago-based Kartemquin Films. His biography of late film critic Roger Ebert, Life Itself, screened at Doc Edge 2014, as did Steve's Oscar-nominated 1994 Hoop Dreams.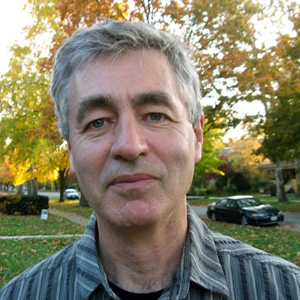 2014 | Steve James
Ally Derks was the founder and director of the International Documentary Festival Amsterdam (IDFA), and led the world's largest doc festival for 30 years.  As well as being named a Doc Edge Superhero, Ally's incredible contribution to documentary has been recognised by Hot Docs and the International Documentary Association.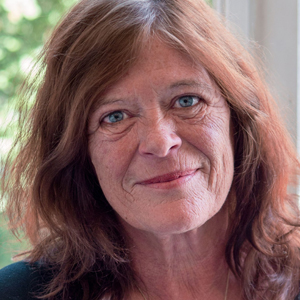 2013 | Ally Derks
Created in 1977 the natural history unit within TVNZ, NHNZ was sold in 1997 and became a private company, owned by US broadcaster and studio Fox.  Based in Dunedin, the company has developed into a hugely successful player in the natural history market, expanded into other areas of factual content, and in 2009 established game studio Runaway.
2012 | NHNZ
These two films became the standout NZ documentaries  at the box office, and taking nominations and awards at local and international festivals.
Barbara Sumner's This Way of Life, shot with a family on the East Coast, was shortlisted for an Oscar.
Leanne Pooley's The Topp Twins: Untouchable Girls became NZ`s highest-earning documentary, and won the Toronto International Film Festival's Audience Award.
2011 | Joint Winners
Dame Gaylene Preston is a national treasure, whose exceptional career has spanned more than three decades. A writer, director, and producer, Gaylene's award-winning films have screened at Venice, Sundance, and Toronto. Gaylene also became the first filmmaker to receive an Arts Foundation Laureate Award and served on many industry boards including the NZ Film Commission and NZ On Air.
2010 | Dame Gaylene Preston