PITCH
A pitching forum for documentary features, shorts and television series.
Doc Edge Pitch accepts submissions from local and international filmmakers.
Finalists will receive bespoke mentoring from industry professionals to help develop their pitch, and the opportunity to develop their pitching skills in pitch preparation workshops ahead of the finals event.
All submitters will have access to Date-A-Doco, speed-meetings with local and international broadcasters and commissioners, distributors and sales agents, festival directors and programmers, and funders.
Doc Edge Pitch 2021 mentoring and workshops will run online. For the Pitch itself, there will be two separate finals events: an online final for international projects, and an in-person final for NZ projects. Finalists will pitch their projects to a panel of local and international decision-makers.
(All decision makers will attend the international final online; all international decision makers will attend the NZ finals online.)
SUBMISSIONS
Submissions are now open and will close at 11:59pm on 12 February, 2021 (NZ time).
Finalist projects will be announced in late February. Pitch preparation workshops for finalists will run on Saturday 13 March and Saturday 10 April.
Doc Edge Pitch Finals and Date-A-Doco will run in the week commencing Monday 19 April.
To submit your project, please download the submission form here: bit.ly/2TudztC
Once you've completed the form, please use the button below to access our submission platform.
Register your project, and upload the completed submission form. We only accept submissions via the submission platform. Please do not email us your submission.
If you have any problems, please email [email protected].
PREVIOUS BEST PITCH WINNERS
2020 – (International) Yihwen Chen and Catherine Chan | Shh…Diam
(NZ) Abigail Egden and Gemma Knight | 2D Love
2019 – Tess Hutson & Jane Robertson | A Place to Stand
2018 – Francis Baker | Bombs
2017 – Jack Nicol | No. 1 Stand
2016 – J.Ollie Lucks & Julia Parnell | Wilbur Force
2015 – Robyn Paterson | In Zone
2014 – David Farrier | Tickled
2013 – Pietra Brettkelly | A Flickering Truth
Other successful Doc Edge Pitch projects include: For My Father's Kingdom; High School; The Kiwi, The Knight and The Qashqai; Jessica's Tree; The Topp Twins:Untouchable Girls; Hip Hop-eration; Relocating Mountains; Loving in Limbo; The Price of Peace; An Accidental Berliner; Walk with Me; Te Hono Ki Aotearoa:The Waka for Peace; Brother No. 1; Pictures of Susan; There Once was an Island; Lost in Wonderland; Druglawed.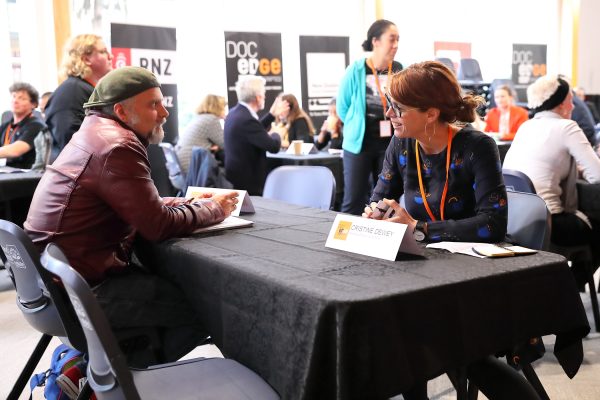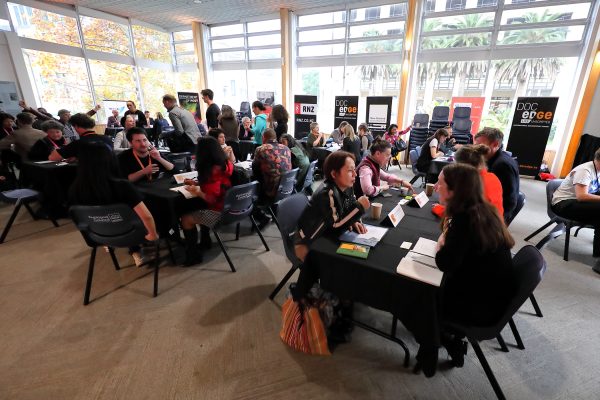 A perennial favourite, Date-a-Doco is a series of fast-paced, speed-dating-type meetings between decision makers, pitching finalists and selected filmmakers. This is a great way to make personal connections and obtain project-specific advice.
All submitters of pitch projects gain access to meetings during Date-A-Doco.