2023 Submission is now Open
Doc Edge Pitch is a documentary pitching forum for shorts, features and TV series. It is NZ's only event dedicated to pitching documentary and factual projects before a panel of local and international decision-makers.
Finalists receive support through workshops on pitching presentations, and individually from mentors who provide project-specific feedback and advice.
Pitch it.  Get Feedback.  Receive Support.  Make It. 
Timeline
Key dates for 2023:
Submission deadline:  27 February  
Finalists announcement:  27 March 
Doc Edge Pitch 2023: June
Note:  Please ensure that you submit through the correct link depending on the nature of your project.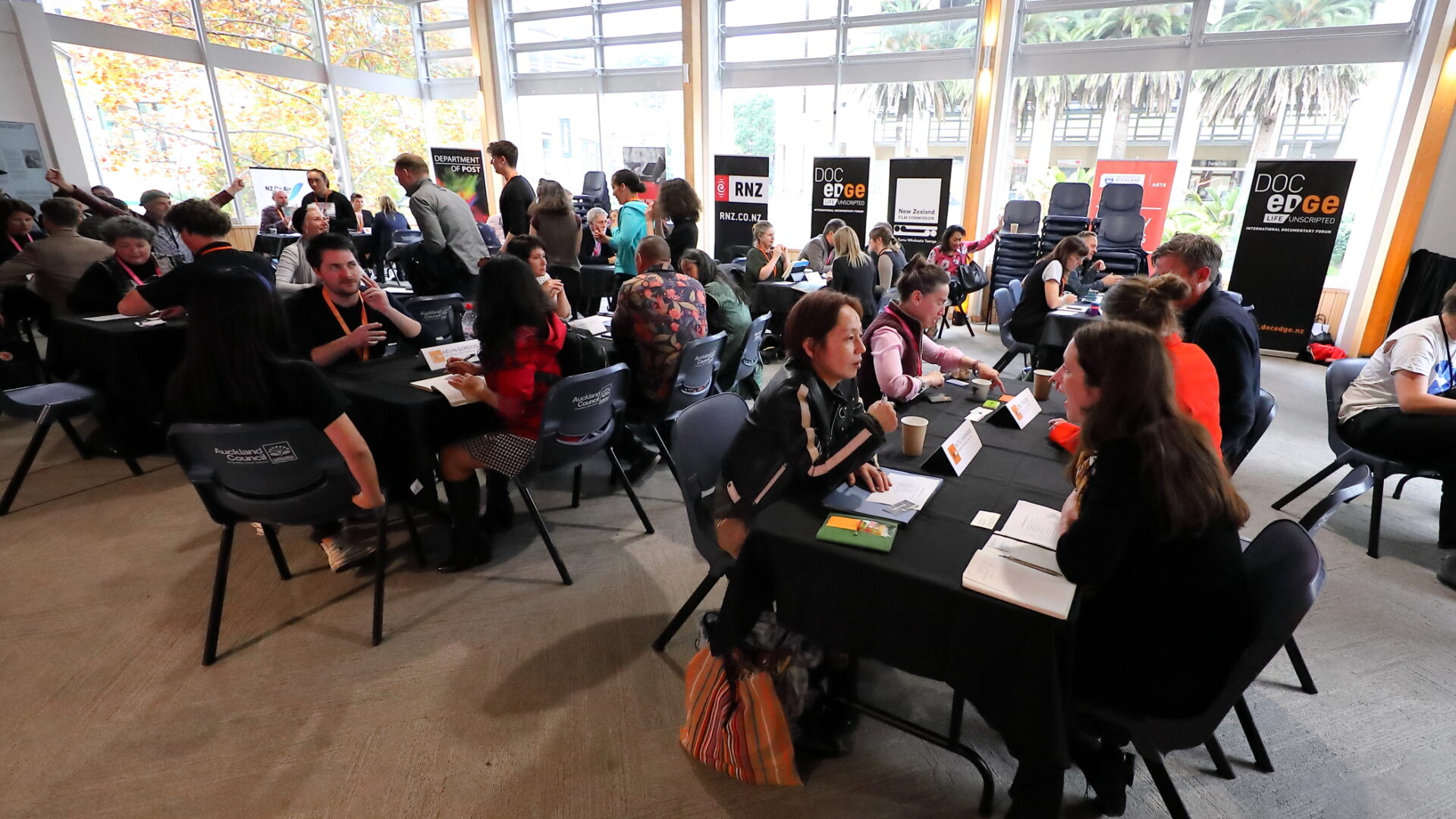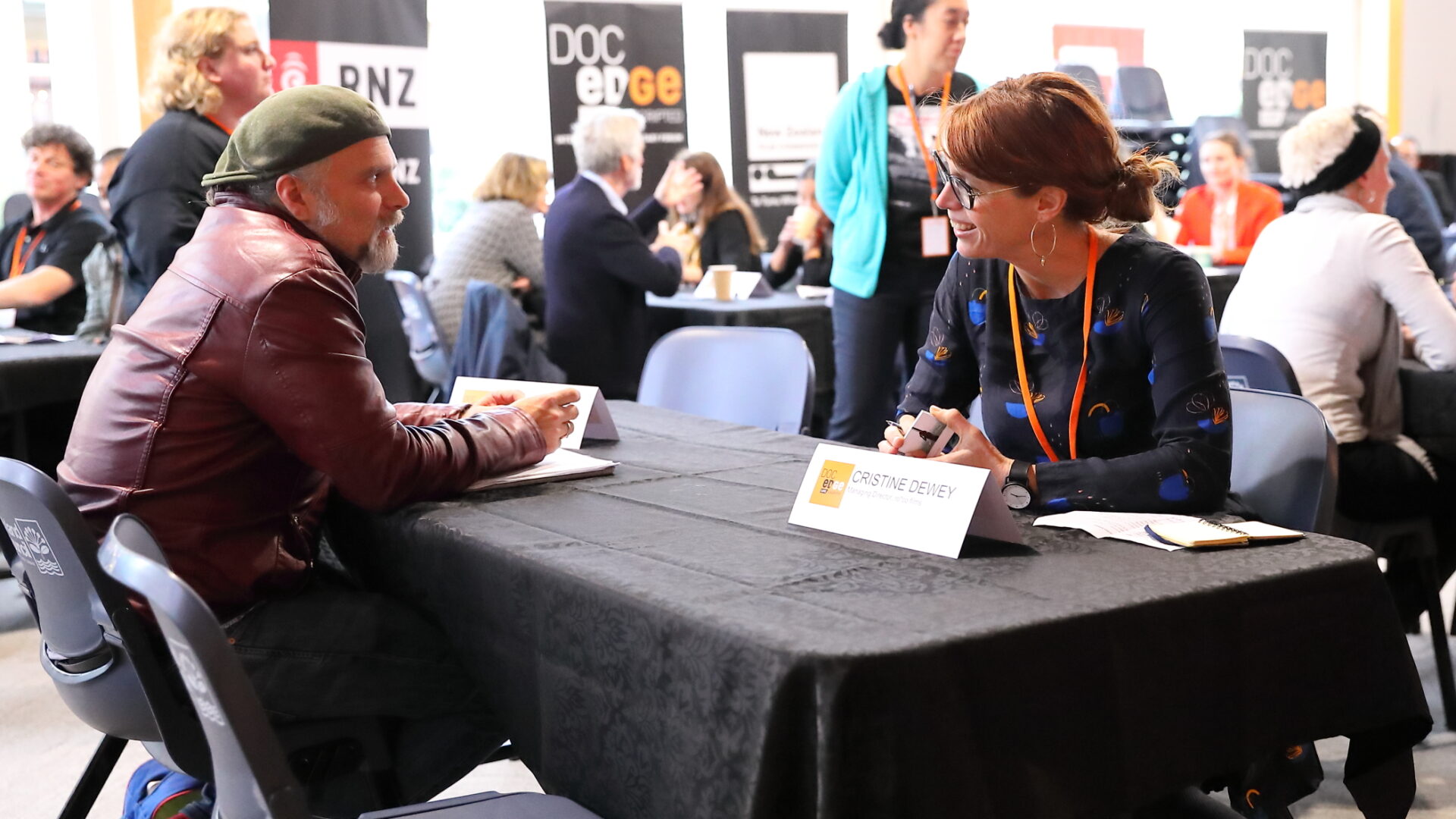 "The opportunity to put myself in front of a panel of local decision makers at Doc Edge gave me an opportunity… and ultimately lead to helping secure NZ On Air funding to get the series made."
Magnolia Lowe
The 2022 Doc Edge Pitch Finalists
New Zealand Projects
Drag Kings | Gal Hochman, Director | Madison Smith, Producer
A Place Called Home | Francine Zuckerman, Director/Producer | Alex Reed, Producer
Rewired | Hayley Thom, Director
I Thought Jesus Was Korean? | Elina Osborne, Director
Sweet As, Cuz | Peter Day, Director/Producer
Guardians of the River | Lachlan McLeod & Veialu Aila Unsworth, Co-directors | Kerry Warkia & David Elliot-Jones, Producers
Iggy In Love | Thomas Burstyn, Director | Alex Yoke Sun Lee, Mark Johnston & Amanda Handy, Co-producers
International Projects
Singing for Silence | Xingxing Zhang, Director | Jia Zhao, Producer | China

Nothing Called Home

| Arkus Arkus, Director | Gargi Chakrabarti, Producer | United Arab Emirates

Building With A Conscious Mind

| Islahuddin Asharf & Tonmoy Das, Directors | India

Devi

| Subina Shrestha, Director | Rosie Garthwait, Producer | United Kingdom

Concrete Land – Kayan

| Ashmahan Bkerat, Director/Producer | Sahar Yousefi, Producer | Jordan

Fortitude

| Torsten Hoffmann, Director/Producer | Chris Kamen, Producer |United Kingdom

The Price of Land

| Mezanur Rahman, Director | Bangladesh

Catching Them Young

| Pankaj Johar, Director | Hans Robert Eisenhauer, Producer | India, Germany

My Brother's Children

| Milivoj Puhlovski, Director | Mirta Puhlovski, Producer | Croatia

Where Is Home?

| Lamtiar Simorangkir, Director/Producer | Indonesia

Searching Roots: An Artist's Tale

| Rafiqul Anowar, Director/Producer | Bangladesh

Anonymous

| Anonymous | India