PITCH
A pitching forum for documentary features, shorts and television series.
Doc Edge Pitch accepts submissions from local and international filmmakers. Finalists have the opportunity to develop their projects, trailers and pitching skills through a series of Doc Edge Clinics with bespoke mentoring from industry professionals.
Doc Edge Pitch 2020 was held online on 26 and 27 May, with Date-a-Doco running on 28 May.
The finalists pitched their projects to a panel of local and international decision-makers.
The following projects competed at Doc Edge Pitch 2020.
2D Love, Abigail Egden & Gemma Knight
Alien Drugs Music, Scott Flyger
fiftyone, Vanessa Wells & Virginia Wright
Milked, Amy Taylor
Pacific Mother, Katherine McRae & Migiwa Ozawa
Shh…Diam , Anonymous
The Blue Wall, Anthony Costello
The Fight Together, Larissa Behrendt & Sam Griffin
The Luscious Order of Golden Shield Maidens, Carrie Thiel & Mandi Lynn
Trees & Us, Jess Feast & Ruth Korver
We Are the River, Corinne van Egeraat & Petr Lom
What Becomes of Us?, Jessie Casson
Writing on the Wall, Aditi Sharma
Winners
The winners at Doc Edge Pitch 2020 were:
AIDC Award
Abigail Egden and Gemma Knight, 2D Love
AIDC Award winners receive a prize including passes and accommodation to attend AIDC 2021 in Melbourne.
Best Pitch: International
Anonymous, Shh…Diam
Best Pitch: NZ
Abigail Egden and Gemma Knight, 2D Love
Best Pitch winners receive a prize package including passes to Antenna Festival, Dok Leipzig and IDFA, post-production services from Park Road Post, and music/sound services from The Sound Room.
Due to the current restrictions on international travel, the travel components of prizes will be assessed on a case-by-case basis.
PREVIOUS BEST PITCH WINNERS
2019 – Tess Hutson & Jane Robertson | A Place to Stand
2018 – Francis Baker | Bombs
2017 – Jack Nicol | No. 1 Stand
2016 – J.Ollie Lucks & Julia Parnell | Wilbur Force
2015 – Robyn Paterson | In Zone
2014 – David Farrier | Tickled
2013 – Pietra Brettkelly | A Flickering Truth
Other successful Doc Edge Pitch projects include: For My Father's Kingdom; High School; The Kiwi, The Knight and The Qashqai; Jessica's Tree; The Topp Twins:Untouchable Girls; Hip Hop-eration; Relocating Mountains; Loving in Limbo; The Price of Peace; An Accidental Berliner; Walk with Me; Te Hono Ki Aotearoa:The Waka for Peace; Brother No. 1; Pictures of Susan; There Once was an Island; Lost in Wonderland; Druglawed.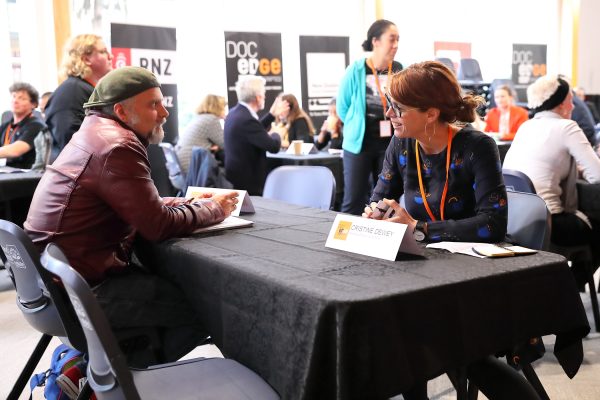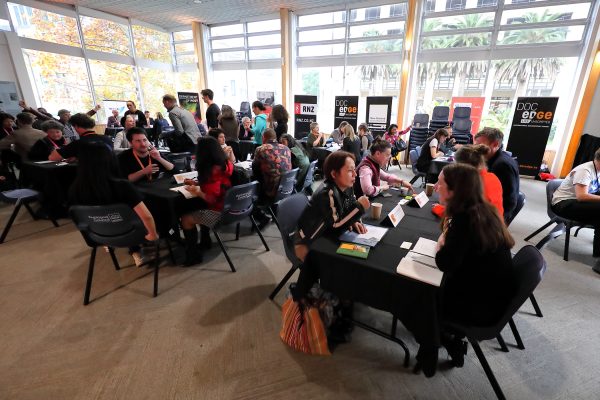 A perennial favourite, Date-a-Doco is a series of fast-paced, speed-dating-type meetings between decision makers, pitching finalists and selected filmmakers. This is a great way to make personal connections and obtain project-specific advice.
Follow Doc Edge Industry social channels