Stream documentaries straight to students from your computer, school projector, or handheld device.  Our collection of films has been specially curated for students from Year 5 to Year 13+ and offer a wide range of subject material. Get in touch to find out more and join us!
Subscribe to our entire education collection on a monthly or yearly basis and cancel at any time. Yearly subscriptions allow multiple users within a school to sign up on the one subscription, monthly subscriptions are for one user per school. Get in touch to find out more.
If your school is outside of main centres and does not have access to local cinemas or reliable streaming services we offer Doc Edge Schools On Demand for free!
Get in touch to find out if your school qualifies.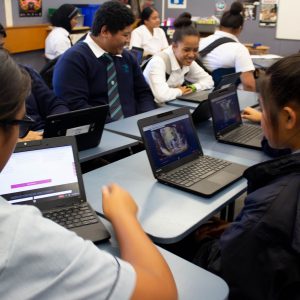 Learn More
At Doc Edge, alongside the Rei Foundation, we identified the need to get social impact stories out to students that may not have the abilities to see the many amazing documentaries from around the world. We developed a Video-On-Demand platform with films that have a social impact, and focus on youth subjects and perspectives. This platform allows us to distribute documentaries, for viewing in the classroom, across NZ and Pacific Island classrooms. We include downloadable learning resources to accompany each film, giving context and discussion points for further learning.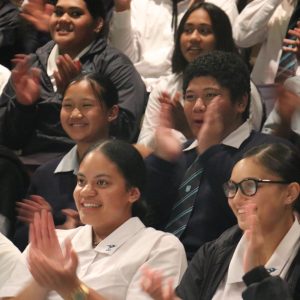 Our Vision
Our vision is to foster a love of documentary for students across all levels of education, from Intermediate through to secondary and beyond, and to reach a wider audience beyond our main festival centers of Auckland and Wellington. We want to inspire and enlighten our tamariki and promote diversity and understanding of global issues in the classroom, we can achieve this by promoting documentaries as a vital learning tool for all students.